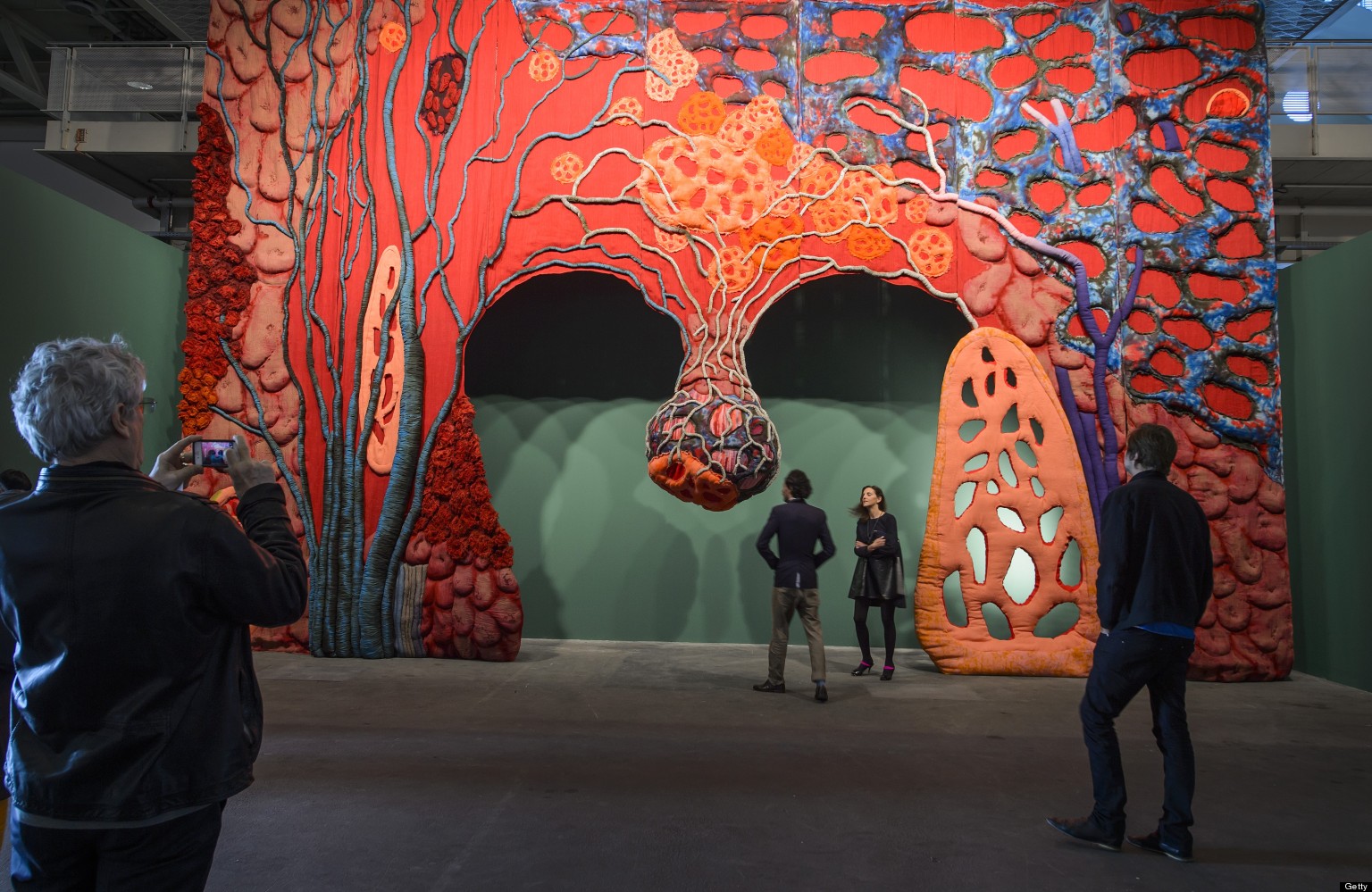 Construction zones everywhere. Traffic is at a standstill. Honk. Honk. Honk. People in cars beside you clearly yelling and finger pointing (we won't say which one) at the person in front of them. Did that guy just run a red light?! You finally reach your destination and while you look for parking, a car starts honking again and zooms right around you yelling "F*cking idiot (this actually happened). Oh yes, that parking thing. Hello skyline and top of the parking garage. What a great view!
While you're there take a moment and breath. Enjoy the cityscape. You're parked now, so might as well stop rushing for a few moments. After all, the art isn't going anywhere.
We can all get a little edgy with horrible traffic. You find yourself stressed because you're late. To everything. So try these tips for de-stressing during Art Basel.
1. Stuck in traffic, don't sweat it, put on some calming or favorite music and jam out. And take 5 deep breaths. You'll be surprised how nice that feels. And don't even think about using that horn. I repeat, don't even think about using that horn.
2. Take the shuttle. At least you can play on your phone while someone else drives. Or read a book. How novel!
3. Attend the YogArt at the Wynwood walls. It will do your body good. Click here for more information.
4. Pound the pavement. Walk to your events. Enjoy the fresh air and people watching.
5. Squeeze in a quick high-intensity workout before your events to fill your body with endorphins. And then go look at art (or party, as most people are doing).
Stay calm and enjoy the festivities and celebrity sightings.